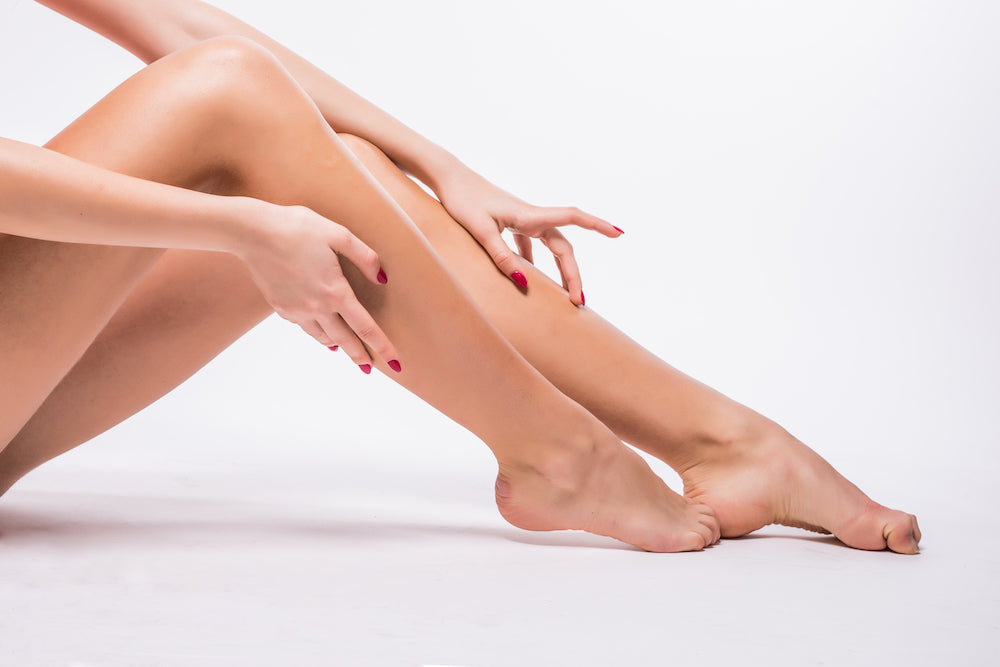 Unwanted hair growth
Many people suffer from unwanted hair growth. Particularly due to hormonal fluctuations, unwanted hair growth can occur in some places. Think of puberty, pregnancy, menopause, but medication can also have an influence. Unwanted hair growth can be an annoying problem for both men and women. You can suffer from redness, bumps, ingrown hairs and sometimes even inflammation. In some cases, these inflammations can even cause scarring. It can also make you insecure. Fortunately, with our skin therapeutic laser treatments we can help you permanently remove excess hair growth for 90%, with which you can prevent these complaints. On average, 8 treatments are needed to say goodbye to these unwanted hairs.
make an appointment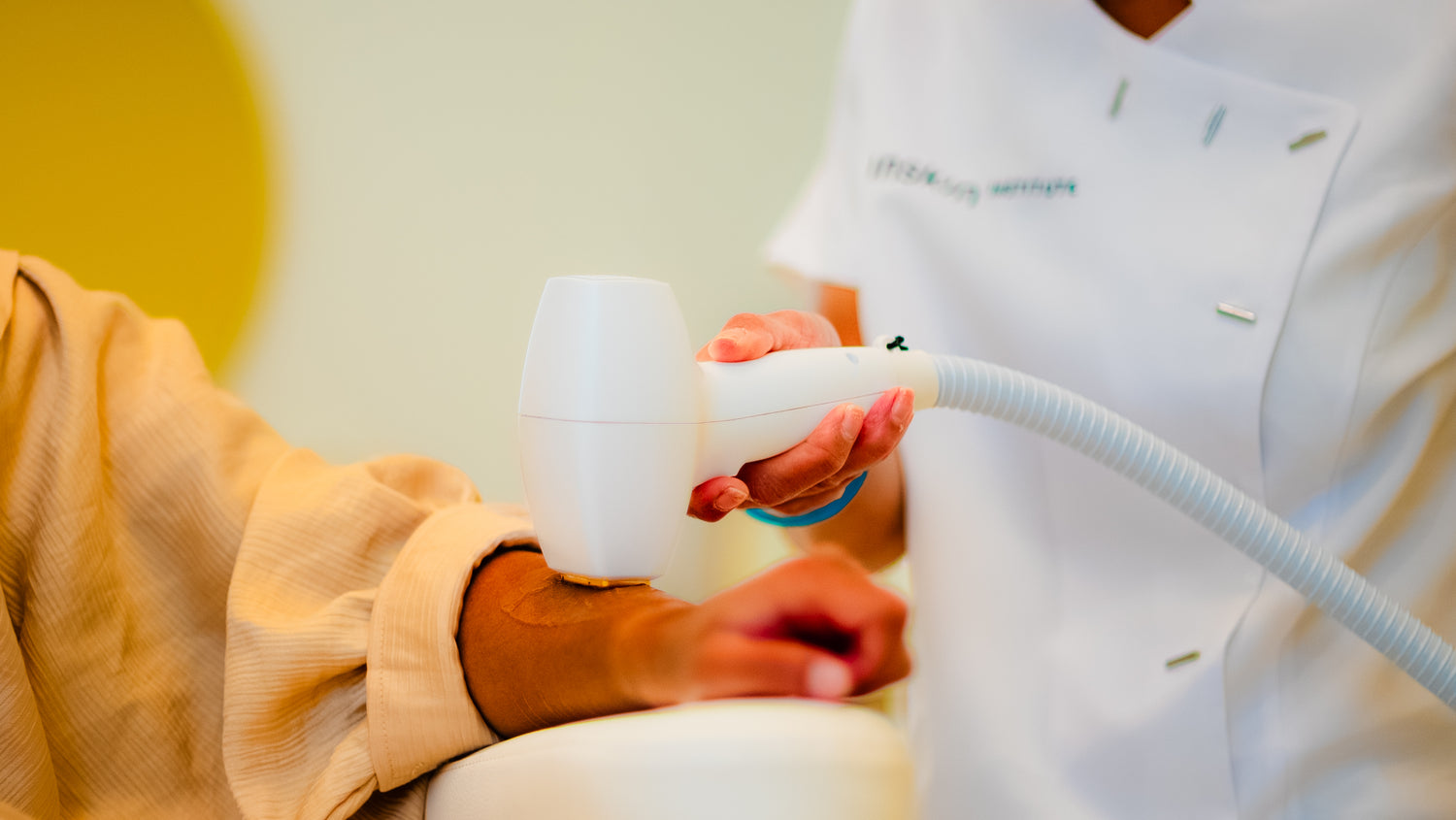 Laser vs IPL
IPL (Intensed Pulse Light) and laser hair removal are two different methods to get rid of unwanted hair growth. Both devices emit light (energy) that is absorbed by the pigment in the hair follicle. An IPL device uses light flashes with multiple wavelengths, a laser device uses laser light with one specific wavelength. With IPL you heat a large surface of the skin. Due to the distribution of light over the surface of the skin, each hair follicle receives a limited amount of energy. This weakens the hair follicles but does not destroy them completely. When the hair follicles strengthen again, the hair will grow back.

A laser device works with a strong beam of focused light. The energy (heat) of the light beam is absorbed by the pigment in the hair follicles, without damaging the surrounding skin. The energy destroys the hair follicles, preventing hair from growing. Usually an IPL treatment seems cheaper than a laser treatment, but only with a laser treatment you can permanently remove hair. In addition, laser is safer for the skin because the skin itself is not heated, but only the hair follicles.
make an appointment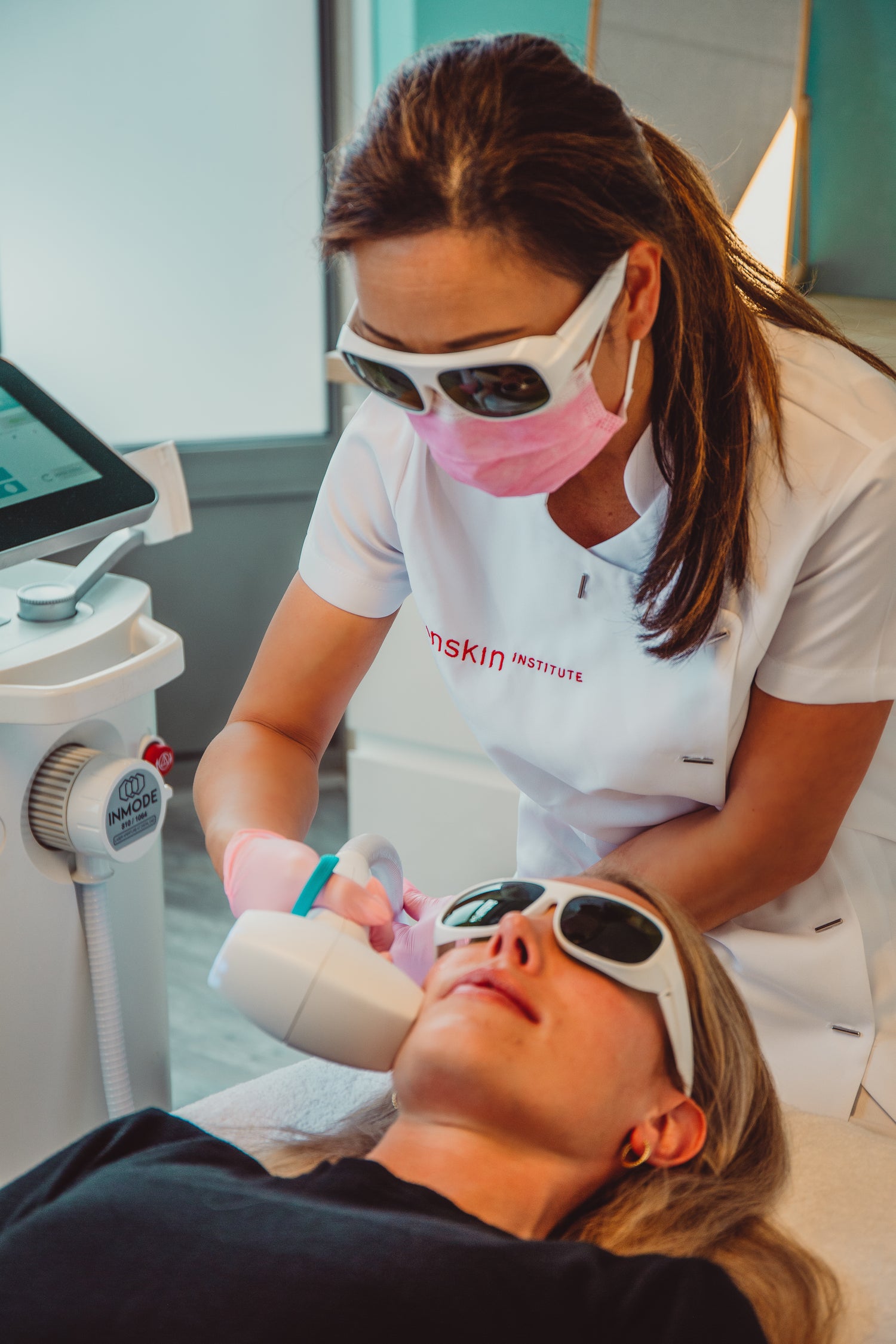 Therapy
At Inskin Institute we work with Diolaze from Inmode. This is one of the most advanced diode lasers in hair removal. This allows us to safely treat every skin type, including dark skin. The treatment starts with inspecting and cleaning the skin, after which the laser is adjusted to your skin type. Each laser pulse gives a short heat sensation that feels like a pinprick. Thanks to the cooling system in the laser, the skin is immediately cooled and the treatment is well tolerated. After the treatment, the skin may be temporarily red and feel warm.

The gold standard for the permanent removal of unwanted hair growth is the diode laser. This laser ensures that the hair follicles are also reached deep in the skin. During the treatment process, the hair will become thinner and grow less quickly. As a result, you will soon have no more skin irritation as a result of shaving. A treatment with the Diolaze is a safe and effective way to destroy hair follicles. We can permanently remove up to 90 percent of hair growth with these treatments.
The Diolaze carries the strict FDA seal of approval, which monitors the safety of the treatment and equipment.
View all products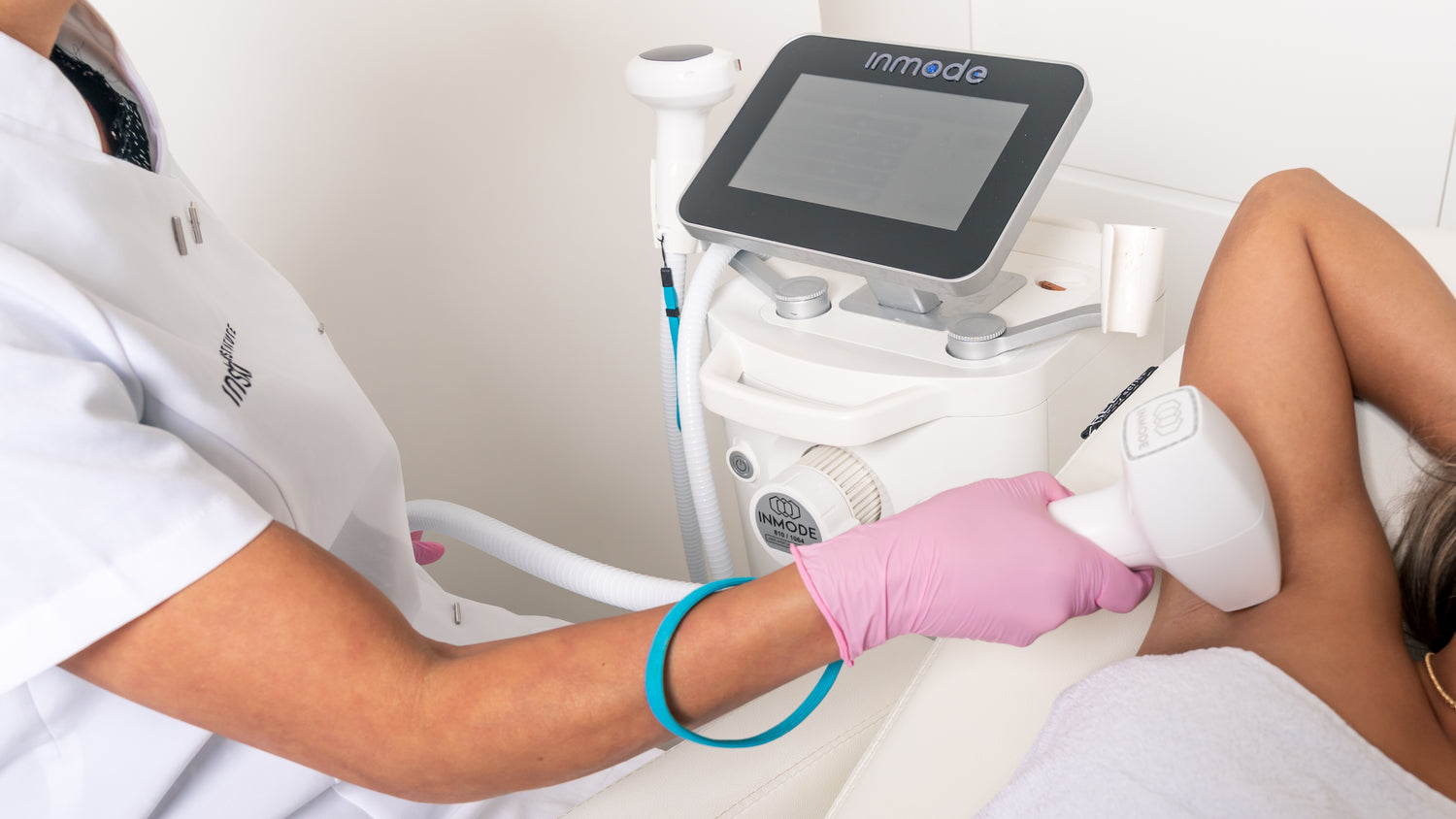 What effect can you expect?
It is important to know that hair goes through different growth phases. Only hairs that are in a specific growth phase can be destroyed. As a result, several treatments are always required at intervals of 6-8 weeks. In addition, the hair must contain sufficient pigment to be permanently removed. We cannot treat very blond or white hair because they contain no or too little pigment.

The optimal result is obtained after a series of consecutive treatments, at intervals of 6-8 weeks. Depending on the desired result, we recommend an average of 6-10 treatments for a 90 percent reduction of dark hair.
make an appointment
Dit zeggen klanten over ons
Important to know
During the treatment process, it is important that you do not pluck, wax or wax the hair. After all, there must still be pigment in the hair follicles to be able to destroy it. You can cut or shave the hair. It is important to shave the hair 1 to 2 days before the treatment. In general, we can continue to treat in the summer if you adhere to the regulations. It is important to avoid the sun as much as possible and to use a sunscreen with a high sun factor every day.
Health insurance reimbursement
Inskin Institute is recognized by all health insurance companies. Laser hair removal in the face or in case of gender dysphoria is often reimbursed from additional health insurance. The amount of the reimbursement depends on your insurance. Reimbursement from the additional healthcare insurance does not cover your deductible.
Questions about laser hair removal treatments
Is laser hair removal reimbursed?

Unwanted facial hair growth is considered a medical indication. Laser hair removal is sometimes reimbursed from the additional health insurance. Inskin Institute is recognized by all health insurance companies
What will my skin look like after a treatment?

After the treatment, the skin may be temporarily red and feel warm. This heat sensation is temporary in nature. If desired, we can apply medical camouflage so that you can continue with your daily activities.
Do I need a referral from my GP?

No, skin therapy is directly accessible care and a referral is not necessary. We are affiliated with all health insurers.
Is laser hair removal painful?

We will be honest: the treatments are not pleasant, but in general the treatments are not experienced as very painful. We can always give you advice on how to reduce this feeling.
How long does a laser hair removal treatment take?

That depends on how big the treatment area is. We can give you an indication during the consultation.
Why do I choose Inskin Institute?

At Inskin Institute we give you personal and expert skin advice. You will be treated by BIG-registered and HBO-trained skin therapists. This means that we act according to government guidelines and only work with safe, certified equipment and products. Beautiful and healthy skin can only be achieved with proven techniques, scientifically based methods, the right knowledge and experience, effective products and high-quality equipment. At Inskin Institute we offer the best medical cosmetic solutions and you are central!