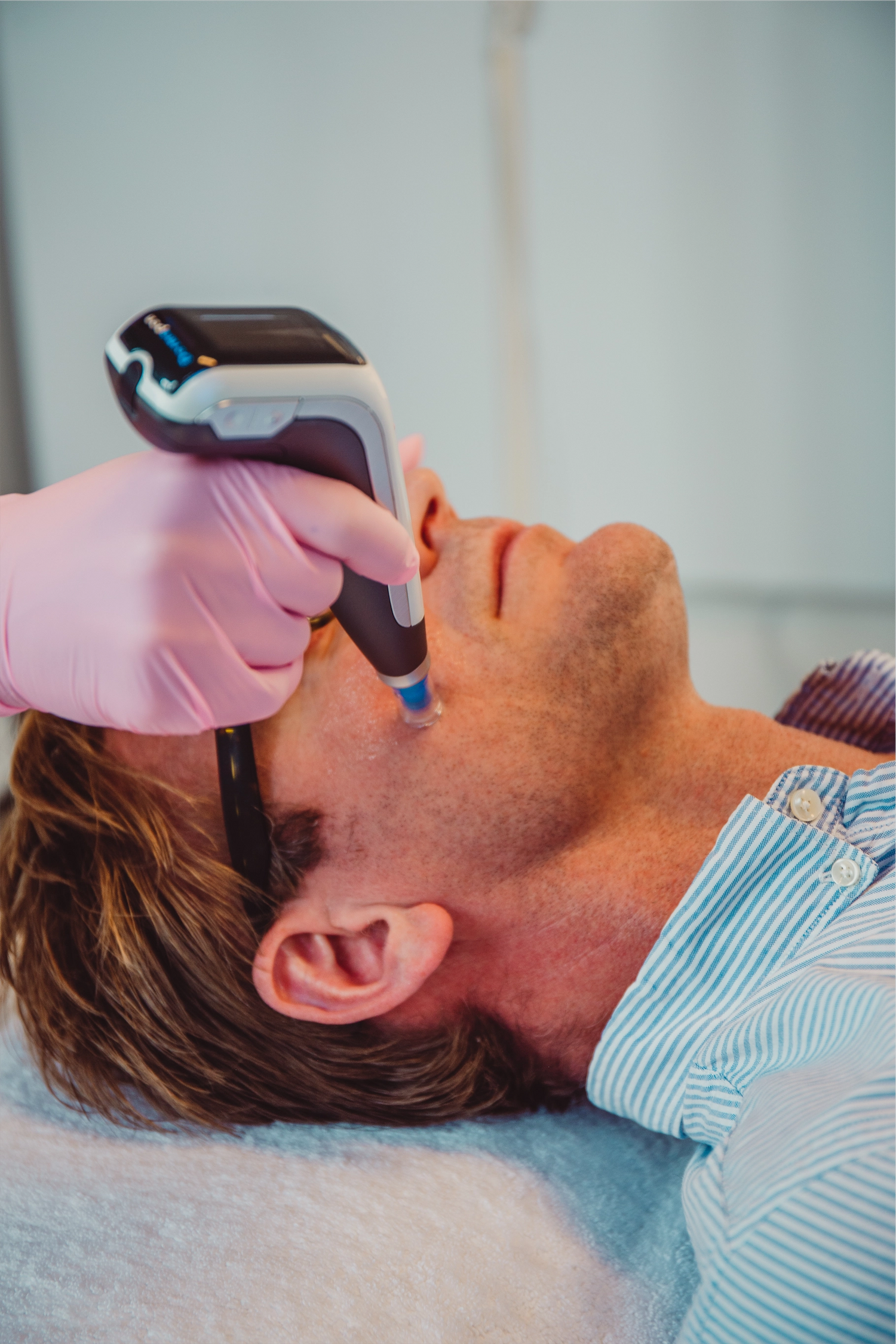 Microneedling
Is a scientifically recognized technique with which you can improve the skin condition enormously. This skin technique is very popular because with this treatment you can actually strengthen the skin, improve condition, recovery time is minimal and it is also suitable in the summer months. By making microchannels in the skin you can replace the skin in depth. This new tissue is healthier and stronger. This allows you to influence the DNA of the cells and the new tissue behaves like young skin again.
make an appointment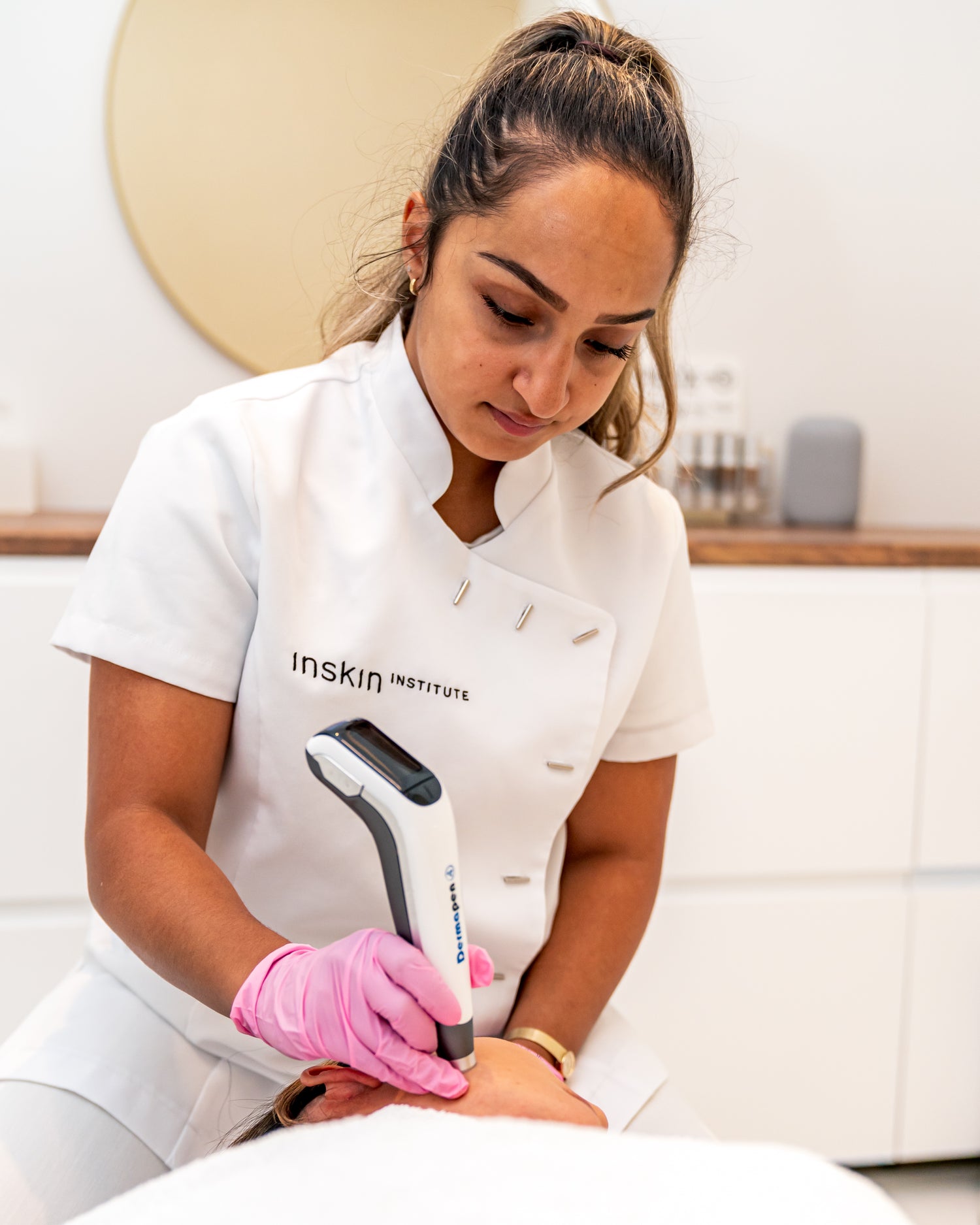 Microneedling treatment
Microneedling is a scientifically recognized and safe technique. Superfine needles made of surgical steel make hundreds of micro-channels in the skin without damaging it. Active ingredients can penetrate deep into the skin through the micro-channels. We can apply this treatment in combination with hyaluronic acid, high-quality boosters and medical peels from the Dermeceutic brand. These products contain active ingredients that penetrate the skin up to 200 times better. This allows to reduce pigment spots, strengthen the skin barrier, and reduce impurities. As a result of this treatment, more collagen and elastin are also produced. With 4 to 6 treatments you can achieve an increase of 400 percent and a thickening of the skin of up to 140 percent!
make an appointment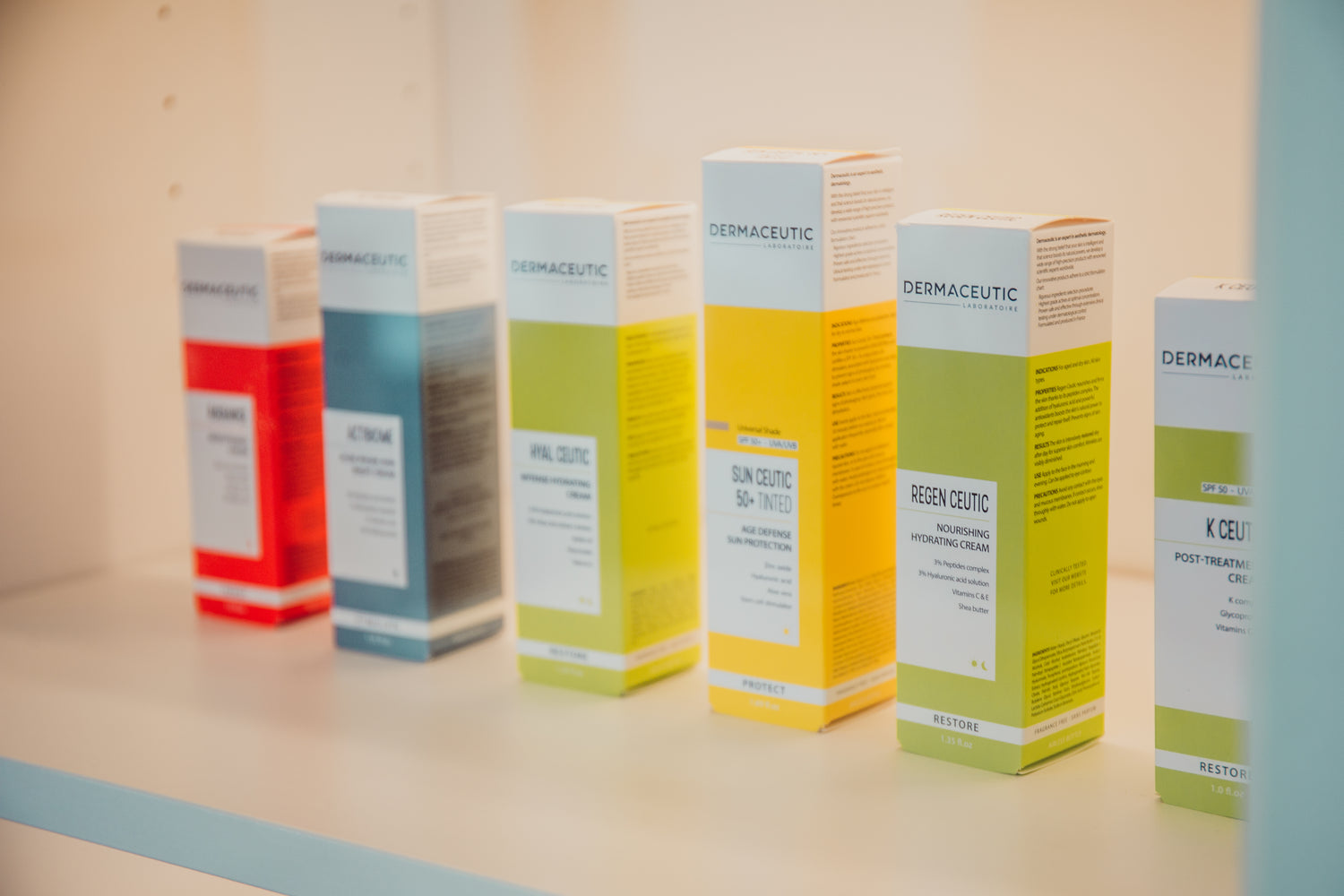 Home products
It has been scientifically proven that the right skin products in combination with microneedling reinforce each other enormously. The treatment plan is always twofold. In addition to the treatments we perform, we advise you to get started at home with the products we recommend (at least 2 weeks prior to a treatment). We work with the cosmeceuticals from Dermaceutic and/or Rhenophase. Cosmeceuticals contain active ingredients that have been scientifically researched and proven to be effective. These products may only be recommended by doctors and skin therapists.
The products contain ingredients that have an exfoliating effect and reduce the cornification of the skin, making the skin more permeable and allowing the active ingredients to do their job optimally. The skin will also recover faster after the treatment and you can keep the result of the treatment for longer.
View all products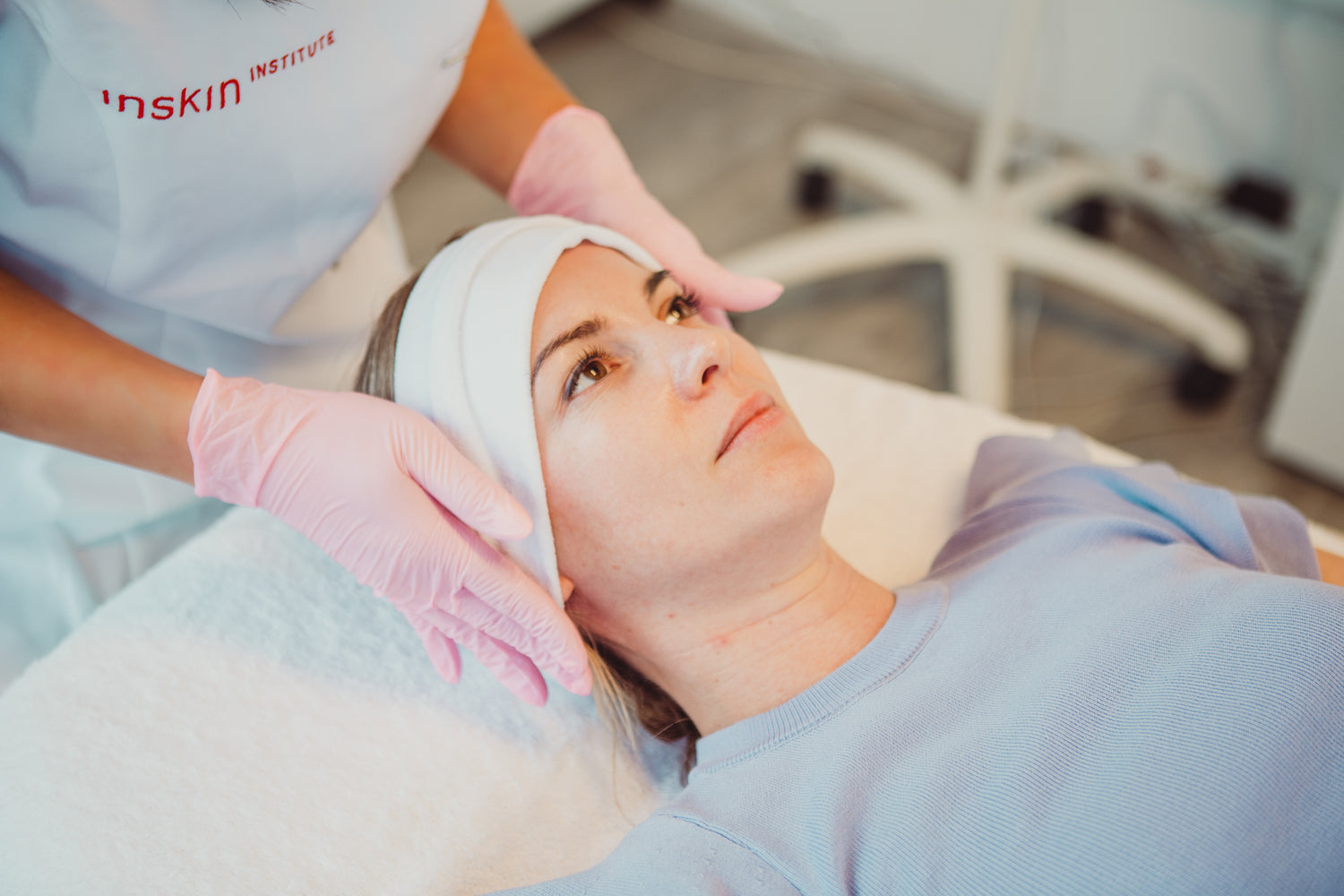 What effect can you expect?
With 3-6 treatments you can achieve an increase of 400 percent more collagen and elastin. In time, the skin structure will improve and the skin will feel tighter and smoother. Improved blood circulation will also visibly reduce pigment and significantly improve the structure of the skin. For best results, 4-6 treatments are required with an interval of 6 weeks.
make an appointment
Dit zeggen klanten over ons
Important to know
The recovery time of the treatment depends on the area being treated and the intensity of the treatment. The skin may be temporarily red and slightly swollen and feel itchy. After the treatment, we recommend avoiding the sun and not using exfoliating products. The treated skin should be protected from the sun as much as possible. If desired, we can advise you on the right post-treatment creams and medical foundation that provide extra comfort and a faster recovery of the skin.
Health insurance reimbursement
Inskin Institute is recognized by all health insurance companies. Skin therapy is often reimbursed from additional health insurance. The amount of the reimbursement depends on your insurance. Reimbursement from the additional healthcare insurance does not cover your deductible.
Questions about Acne Therapy
What will my skin look like after a treatment?

After the treatment, the skin is red, the skin may swell slightly and you may experience a tingling sensation. If desired, we can apply medical camouflage so that you can continue with your daily activities.
Do I need a referral from my GP?

No, skin therapy is directly accessible care and a referral is not necessary. We are affiliated with all health insurers.
Is a microneedling treatment painful?

We will be honest: the treatments are not pleasant, but in general the treatments are not experienced as very painful. We can always give you advice with which you can reduce this feeling.
Is a microneedling treatment safe in the summer months?

Yes, you can safely undergo this treatment all year round.
Is a microneedling treatment suitable for every skin type?

Yes, this treatment is safe for both light and dark skin.
How long does a microneedling treatment take?

That depends on how big the treatment area is. We can give you an indication during the consultation. Take into account an average of 45-60 minutes.
Why do I choose Inskin Institute?

At Inskin Institute, we give you
personalized and expert skin advice. You will be treated by BIG-registered and HBO-trained skin therapists. This means that we act according to government guidelines and only work with safe, certified equipment and products. Beautiful and healthy skin can only be achieved with proven techniques, scientifically based methods, the right knowledge and experience, effective products and high-quality equipment. At Inskin Institute we offer the best medical cosmetic solutions and you are central!