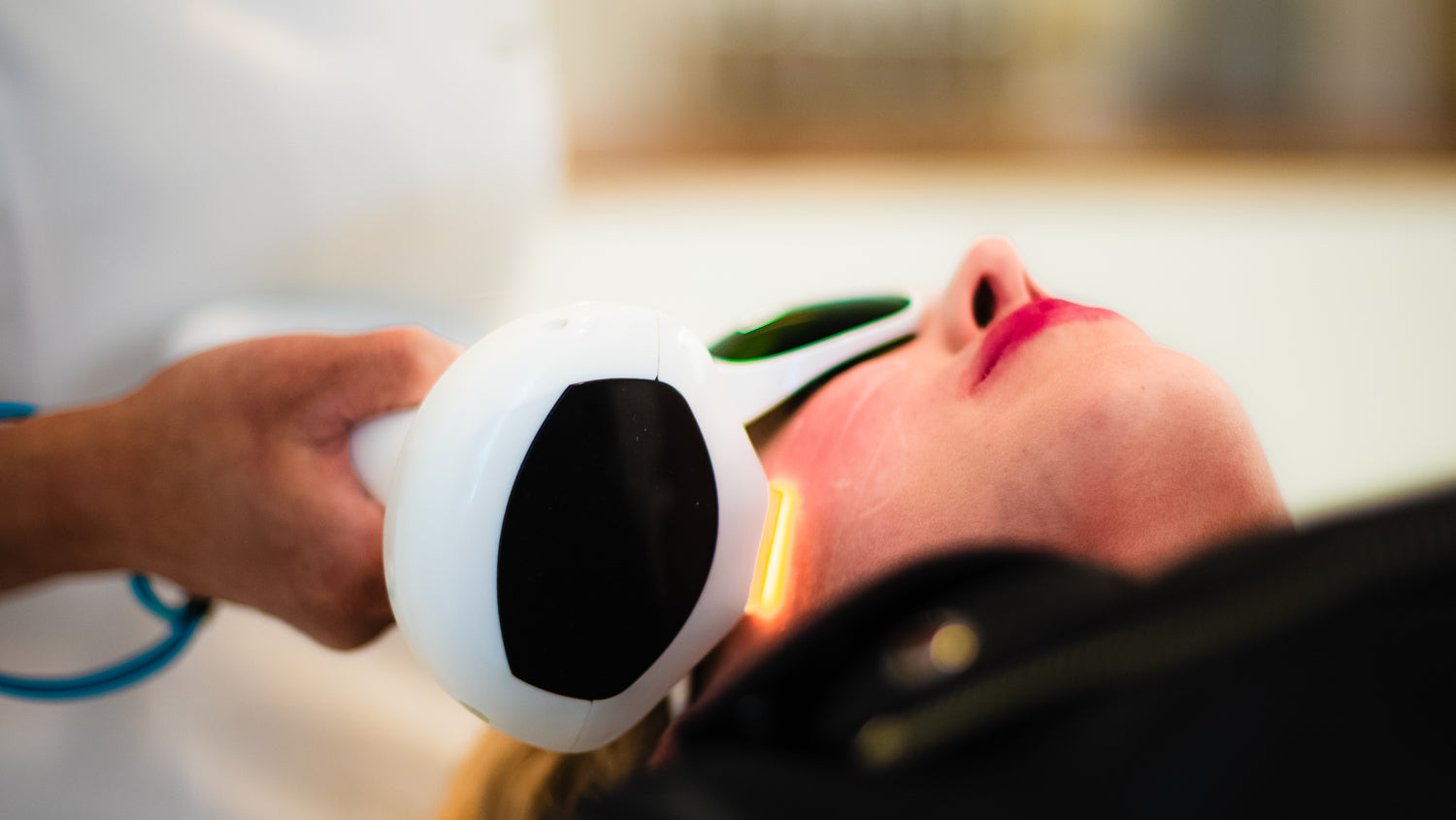 IPL treatment
IPL (Intense Pulsed Light) is the best and most effective way to reduce redness, couperose and age spots. At Inskin Institute we work with the Lumecca of the InMode system. Due to the built-in cooling and correct light distribution, the Lumecca is suitable for most skin types. Each pulse emits a flash of light with a spectrum of wavelengths.
The treatment gives a short heat sensation, but this disappears immediately afterwards. It can feel like a rubber band being snapped against your skin. An additional advantage of this treatment is that IPL also tightens the skin. The energy released stimulates collagen production in the skin. Due to the built-in cooling system, treatment is well tolerated.
At Inskin Instiute we work with the InMode system, this equipment is CE and FDA certified and therefore safe.
make an appointment
Redness

In one person the blood vessels are more superficial in the skin than in another. That is why a person turns red faster after exertion or from emotions. This redness will go away on its own. If the redness remains, then these vessels are dilated and we call this rosacea. Often people experience this in themselves as disfiguring. In addition, you can suffer from the heat that comes with it. This redness is relatively easy to treat with IPL and you often see results after one treatment. Sometimes redness has another underlying cause. This is how redness can also occur with acne or rosacea. We can also treat this redness well with IPL treatments.

Couperose

Couperose is a condition in which the skin turns red and small blood vessels remain visible. This redness is caused by dilated blood vessels and is usually seen on the cheeks, nose, chin and décolleté. It occurs in both women and men and is often familial. Couperose is easy and effective to treat IPL and with relatively little recovery time. Couperose can worsen the longer you wait. The vessels can dilate further and the redness will increase.

Pigment spots

Almost everyone suffers from pigment spots over the years. This usually increases as we get older. Pigment spots often give an older appearance, which is why they are also referred to as age spots. They arise because cells in the skin produce extra melanin and the skin clears up less melanin. We can help you get rid of your pigment spots with IPL.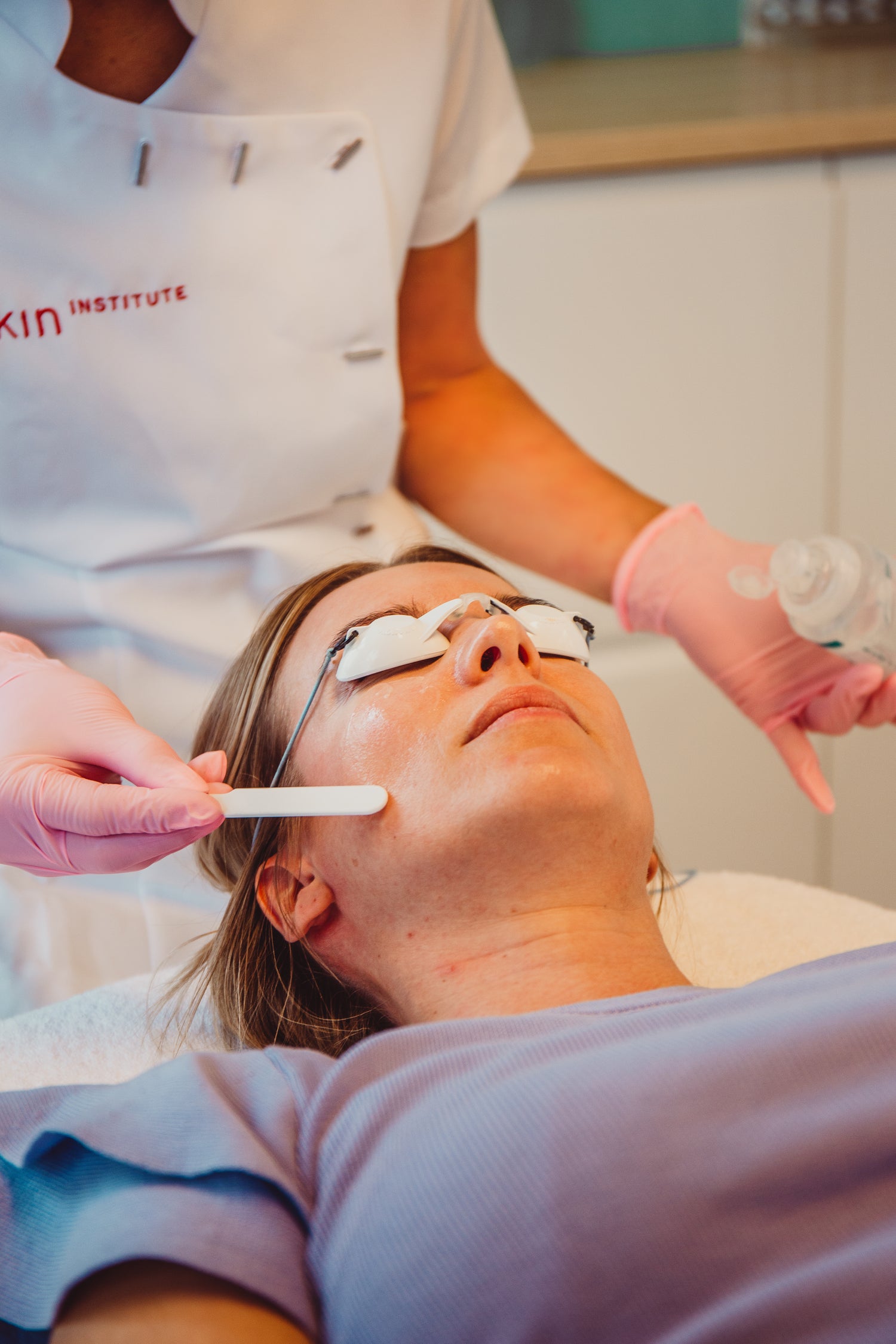 What effect can you expect?
IPL treatments can make pigment spots and redness less visible or even make them disappear completely. Take into account an average of 2-3 treatments. This gives your skin a smooth and fresh appearance. In addition, collagen production in the skin will increase, causing skin tightening.

Pigment spots and redness can come back in the sun. How you deal with the sun in the future therefore determines how well you can maintain the treatment results. By using a cream with SPF 50 daily, you can suppress the formation of new pigment.
At Inskin Institute we can also advise you which products you can use daily to ensure that broken vessels are less likely to occur. Prevention is easier than cure! At Inskin Institute we can always give you advice without obligation on how you can best maintain the result.
make an appointment
Dit zeggen klanten over ons
Important to know
Skin aging is gradual and skin damage such as pigment spots and redness builds up after many years. You can only achieve visible skin improvement with proven techniques that also allow you to reach the deeper skin layers. Be well informed and be critical about which treatment and practitioner you choose if you want to achieve visible results. At Inskin Institute, only experienced skin therapists with a higher vocational education degree work.
Health insurance reimbursement
Inskin Institute is recognized by all health insurance companies. Certain indications such as vessels and pigment spots are sometimes reimbursed from the additional health insurance. The amount of the reimbursement depends on your insurance. Reimbursement from the additional healthcare insurance does not cover your deductible.
Questions about IPL treatments
Is the removal of pigment spots and redness covered by IPL by insurance?

Yes, this is seen as a medical indication and is often reimbursed from the additional health insurance. Inskin Institute is recognized by all health insurance companies
How many IPL treatments do I need?

Take into account an average of 2-3 treatments. Every skin is different and will react differently.
Should I use the recommended home products?

Of course this is not mandatory, but it does prevent complications and the skin will recover better and faster.
How long does a treatment take?

That depends on how big the treatment area is. On average, the treatments themselves take between 10 and 20 minutes.
Do I have to take the sun into account?

Yes, with an IPL treatment it is very important that you have not been in the bright sun for 3 weeks prior to the treatment. If you have any doubts about the amount of sun you have been exposed to, feel free to contact us.
Why do I choose Inskin Institute?

At Inskin Institute, we give you
personalized and expert skin advice. You will be treated by BIG-registered and HBO-trained skin therapists. This means that we act according to government guidelines and only work with safe, certified equipment and products. Beautiful and healthy skin can only be achieved with proven techniques, scientifically based methods, the right knowledge and experience, effective products and high-quality equipment. At Inskin Institute we offer the best medical cosmetic solutions and you are central!
is de behandeling pijnlijk?

We zullen eerlijk zijn: de behandelingen zijn niet prettig, maar over het algemeen worden ze goed verdragen.