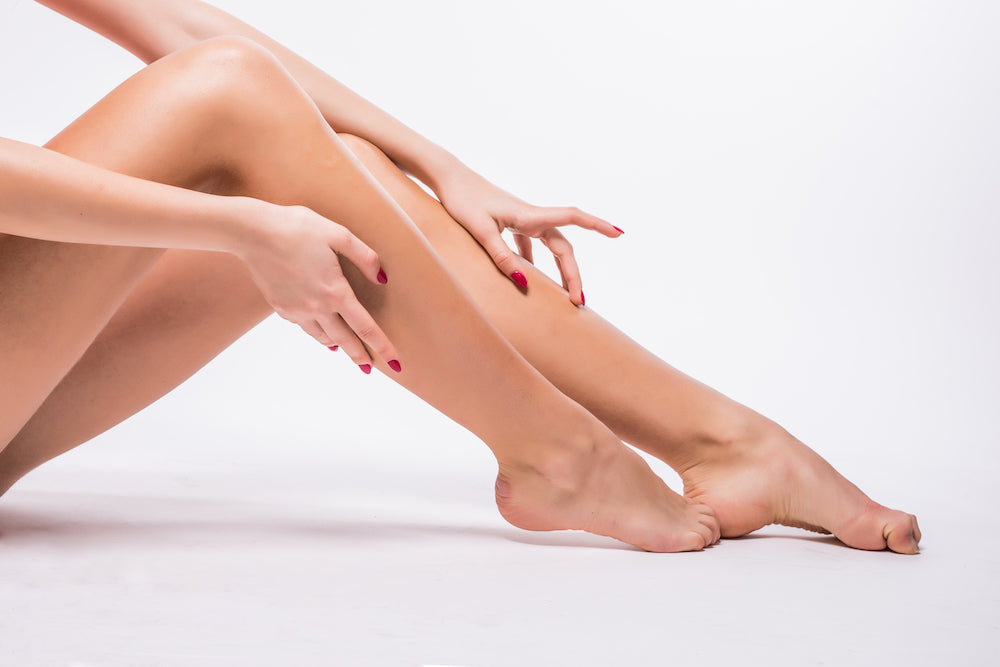 Laser hair removal
Who wouldn't want a life without hair in unwanted places? Unwanted hair growth can make you insecure, but it can also be a difficult problem for both men and women. It is sometimes accompanied by redness and bumps and in some cases with ingrown hairs and annoying inflammation. Even in some cases, inflammation can even cause scarring. Pilonidal cysts (sinus pilonidalis) can also be prevented by lasering away hair growth on the spot. With an average of 8 treatments you can say goodbye to these hairs in most cases.
make an appointment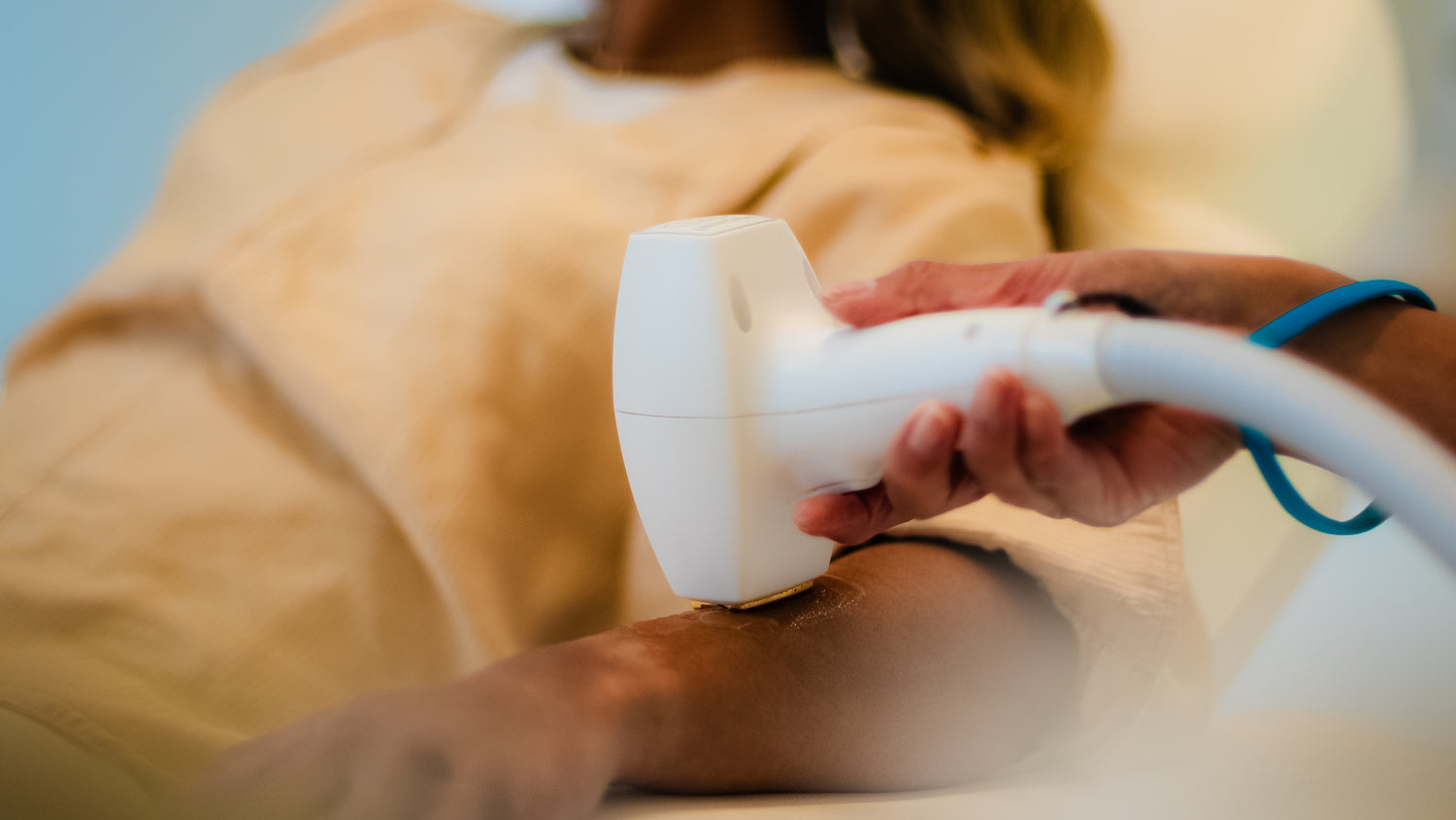 Laser vs IPL
IPL and laser hair removal are often wrongly placed under the same heading, even though there is a big difference between the two methods. With an IPL treatment flash light is used and with a Laser laser light. With IPL you heat a large surface of the skin. This light is diffused, but due to the distribution of the light over the surface of the skin, each hair follicle only receives a limited amount of energy. This weakens hair follicles, but does not destroy them completely and when the hair follicles strengthen again, the hairs will grow back. With a laser device, all the energy is bundled and all energy only goes to the hair follicles and you leave the skin alone. As a result, hair follicles are completely destroyed and hair does not grow back. Usually an IPL treatment seems cheaper than a laser treatment, but with a laser treatment you can permanently remove hairs and it is also much safer for the skin.
make an appointment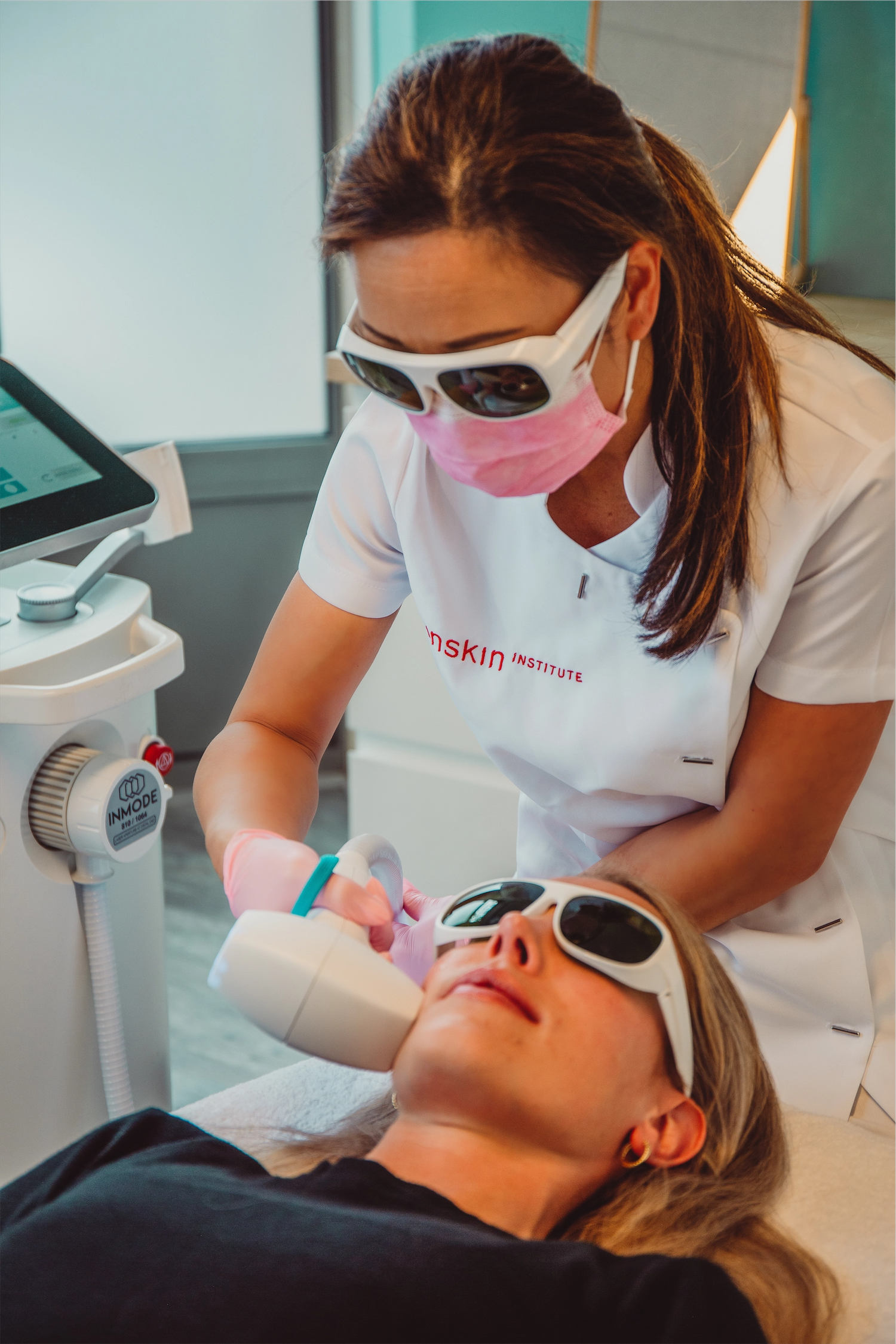 Therapy
The treatment starts with inspecting and cleaning the skin, after which the settings are tailored. Each pulse feels like a pinprick with a short heat sensation, which disappears immediately afterwards. Thanks to the cooling system in the laser, the skin is immediately cooled and the treatment is well tolerated. After the treatment, the skin may look red and feel warm. This is always only temporary in nature. Within about 2 weeks, the hairs will become thinner or disappear permanently.
At Inskin Institute we work with Diolaze from Inmode. This is one of the most advanced lasers in the field of hair removal and we can safely treat any skin type with it. The gold standard for permanent hair removal of unwanted hair growth is the diode laser and ensures that the hair follicles are reached deep in the skin. The hair root is warmed up by the energy and tackled, so that no hair grows back. During the treatment process you will quickly benefit from thinner hairs and shaving irritations will soon disappear. A treatment with the Diolaze is a laser treatment that destroys hair follicles in a very safe and effective way and with which we can permanently remove up to 90% hairs.
The Diolaze carries the strict FDA seal of approval, which monitors the safety of treatment and equipment.
View all products
Dit zeggen klanten over ons
Important to know
During the treatment process it is important that you do not epilate, wax or wax, because this ensures that there are no hairs in the hair follicles that are necessary for laser treatment to destroy the breeding ground. You can cut or shave the hair during the treatment process. It is important to shave the hairs 1-2 days before the treatment. In general, treatment can be continued in the summer. It is important to protect the skin well against the sun by means of a cream with a high sun factor.
Health insurance reimbursement
Inskin Institute is recognized by all health insurance companies. Laser hair removal in the face or in case of gender dysphoria is often reimbursed from additional health insurance. The amount of the reimbursement depends on your insurance. Reimbursement from the additional healthcare insurance does not cover your deductible.
Questions about laser hair removal treatments
Are laser hair removal treatments reimbursed?

These are seen as a medical indication when it comes to unwanted facial hair growth and are sometimes reimbursed from additional health insurance. Inskin Institute is recognized by all health insurance companies
What will my skin look like after a treatment?

After the treatment, the skin may temporarily look red and feel warm. This heat sensation is temporary in nature. If desired, we can apply medical camouflage so that you can continue with your daily activities.
Do I need a referral from my GP?

No, skin therapy is directly accessible care and a referral is not necessary. We are affiliated with all health insurers.
Is laser hair removal painful?

We will be honest: the treatments are not pleasant, but in general the treatments are not experienced as very painful. We can always give you advice with which you can reduce this feeling.
How long does a laser hair removal treatment take?

That depends on how big the treatment area is. We can give you an indication during the consultation.
Why do I choose Inskin Institute?

At Inskin Institute, we give you
personalized and expert skin advice. You will be treated by BIG-registered and HBO-trained skin therapists. This means that we act according to government guidelines and only work with safe, certified equipment and products. Beautiful and healthy skin can only be achieved with proven techniques, scientifically based methods, the right knowledge and experience, effective products and high-quality equipment. At Inskin Institute we offer the best medical cosmetic solutions and you are central!